Since opening in 2015, So Cal Classic Car Storage sets the bar for premier indoor classic, exotic and collector car storage in South Orange County.



Our 17,000 square-feet of warehouse facilities have been extensively tuned to care for your priceless automobiles. We have recently expanded to meet increased demand for our specialty services by adding an additional warehouse to make room for more of our customers' incredible cars!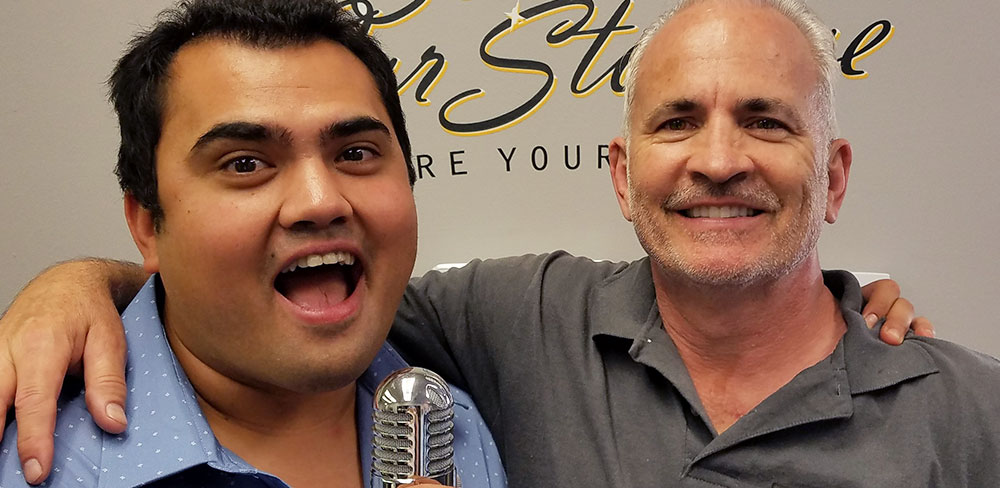 Jason and Dean Morash gearing up to record their first podcast in the new So Cal Classic Car Storage recording studio.
So Cal Classic Car Storage, LLC
 (SCCCS) is a family business owned and operated by Dean Morash with the support of his son Jason who has extensive marketing and multimedia experience. Dean's vision is to provide South Orange County car-lovers the opportunity to extend their garage and secure their cars in an environment that is designed with their convenience in mind. He also understands how important security is for customers and has taken every step possible by outfitting the facility with state-of-the-art monitoring and alarm systems.
So Cal Classic Car Storage is more than just a warehouse: it is an experience, a destination for customers who periodically need to decompress in a purpose-built car environment. SCCCS also provides busy customers with specialized resources for maintaining and improving their automotive collections with a hand-selected network of detailers, mechanics, paint shops, title, registration, transporters and other services.
Dean's previous experience in marketing and technology enabled him to thoughtfully execute his vision for SCCCS. Dean is passionate about car collecting and related industries and owns too many cars to count. He developed a love of cars from his father who always had too many for the neighbors to appreciate. His father, "Chuck", taught him to work on the family cars when he was just 12 years old, and he's been driving, wrenching, selling and talking about cars ever since.
Need a secure place to store your classic or exotic car? Contact Us Today!